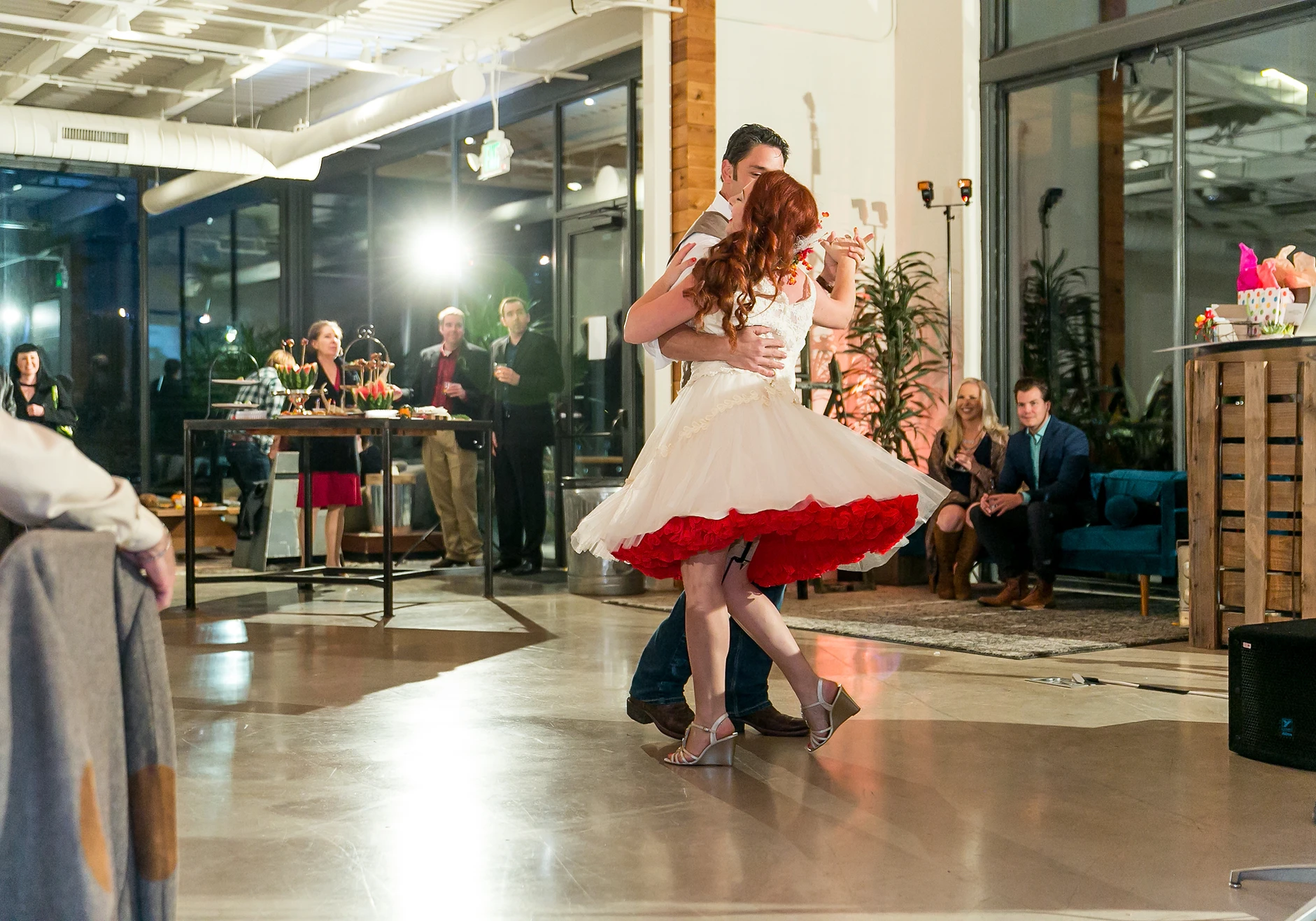 OUR STORY
It all began with a dance ….
…A dance, a look and a conversation revolving almost etirely around their love of food. Chefs Jackson and Alicia were both drawn to the culinary hotspot of Austin Texas by delectable to-the-minute food, amazing people and incredible music. The rest as they say is history…
Jackson Bolton ~ Austin Chef
In the world we live in today, food is such an important part of it. Food is a universal language that brings people together. Jackson always knew he had a gift and that if he put his mind to it, he could accomplish his goals. Growing up in East Texas, in the piney woods, hunting and fishing with his Father, Brothers and Friends, Jackson was introduced to a "live off the Land" lifestyle. When he moved to Austin, in 2006, to start a family, he knew it was time to get serious about a career. Jackson enrolled in Le Cordon Bleu Culinary Academy to begin the adventure of a life time. All he knew about cooking was what his mother taught him, the basic's… Le Cordon Bleu gave him the terminology for cooking, but the real lessons began at his first kitchen job, a restaurant famous for its "Wild Game, Fine Dining", where Jackson learned so many techniques, Hudson's on the Bend, Austin, TX. Going in to work an hour early every day was a practice he believed in to learn the sauces for Wild Game. At Hudson's, Jackson participated in cooking classes, Local news segments on cooking and fundraising dinners, much of what molded him into the chef he is today…
After 3 years with Hudson's on the Bend, Jackson moved on to work 2 summers as a Personal Chef for the Dutch Ambassador to China at his Home in Scarborough, Maine; and work his winters as a Chef on the Famed King Ranch in South Texas, using his knowledge and skills at cooking Wild Game for guests. Jackson's greatest adventure would follow with a 3 year stint in Little Rock, AR; as a Chef for President Clinton at his Library. There Jackson was able to learn all types of cuisine as the Head Chef of the Catering Dept. Many times he was able to prepare personal dinners for the Clinton Family and close friends. With many stories about these amazing adventures, Jackson continues his passion with food, operating a catering business in Austin, Texas called Pearl snap Cuisine. Along with his Pastry Chef, Alicia Lovell, they provide a unique dining experience that reflects on the Chef Adventures.
Alicia Bolton ~ Pastry Chef & Sous Chef
Food is the nourishment of the soul, so much more so than simply the body. Alicia grew up at the side of traditional Italian chefs, her greatest influencers in the kitchen, Aunts, and Grandparents; tasting, sampling, learning and absorbing everything that cooking, baking and food prep had to offer. She spent summers growing fruits and vegetables in the warm soil of sunny California. Picking hot ripe Blackberries right off the vine on long walks, often ending up with more scratches on her arms and hands & stains on her lips than berries in the bucket. Stopping at every roadside farmers market from the Monterey Bay to North of San Francisco and picking strawberries alongside the farmers in the fields. The variety and freshness of foods created a pure love for everyting it means to serve foods from farm to table.
Alicia cultivated skills in all areas of cooking but always had a love and draw toward pastry. After moving to Austin, Texas in 2007 for a chance at a more homegrown family lifestyle, she began her very own cottage Bakery & Boutique. While raising a brand new baby, Alicia's greatest passion was to make and serve him the freshest and most natural baby foods. It meant so much to know exactly what he ate and that she instill in him her passion for all types of foods from around the world. While taking the time to introduce flavors to his adapting pallet she knew she had to use those ideas of amazing combinations for baking as well. Experimenting ensued with all flavors in Pies, Cakes, Cookies, Cobblers, Ice Creams and so much more. Upon meeting Chef Jackson, she began to gain an ability to see every item in the farmers market and grocery store as a possible ingredient for baking and cooking. They have since come together creating the most memorable dinners, parties and weddings for their guests with her specialty being to create a custom selection of sweets bringing together the favorites of bride and groom into one amazing treat or two or three when they cant decide on just one favorite. We find our joy in making events like these the most amazing experiences and look forward to bringing those delicious moments to you too.
From your words
Liz C.
I am so glad we chose Pearl Snap to cater our wedding. Jackson and Alicia are amazing! And our food was just as beautiful as it was delicious…
Marissa T.
Best choice we made!!! Food was amazing and guests wouldn't stop talking about professionalism, taste, and presentation!! If I ever have a big event again I will for sure be contacting them!
Kristina J.
The wild game menu they put together was outstanding! Jackson and Alicia were very kind, friendly and professional…They used so many unique ingredients, and the presentations were exceptionally creative and beautiful. They guests were blown away by this dinner party.